As a restaurant owner, you're probably searching for ways to make your business even better for your customers and increase revenue. This is where restaurant patio enclosures come alone, which can provide you with a great return of investment in the long run. But you're probably wondering: HOW?
You'll be surprised by the many benefits restaurant enclosures provide for any business. We delve into such advantages to help you decide whether these restaurant enclosures are worth building.
The Benefits of Restaurant Patio Enclosures
There are many types of enclosures to choose from, with retractable glass restaurant patio enclosures being among the more popular choices among businesses. These are commonly used in commercial spaces with the option of opening and closing the enclosure manually or through motorization.
Because of these retractable glass patio restaurant enclosures, you can easily open them during sunny days and close them during poor weather. So, how can that help your business in the long term? Here are the following benefits it offers: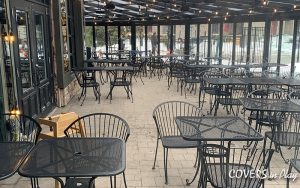 Extend the patio season with restaurant patio enclosures
We all know that everyone would love to stay outside and enjoy their meals with the cool summer breeze and natural sunlight during pleasant weather. That's the perfect ambiance, with many diners opting to enjoy their drinks and meals al fresco.
But once the wind picks up or the clouds look a little too heavy and suspicious, that's when everyone opts to go inside. Who would want to enjoy their meals under the pouring rain, and when the wind is so strong, all their things fly away or get wet?
Glass patio enclosures offer diners and restaurant owners flexible protection from the poor weather. That way, you can use the outdoor space all year long without the worry of having to close it down when the weather worsens. You can even use the space during the freezing winter or sweltering summer, as diners and staff will remain protected by the elements.
Restaurant owners can install heaters and air conditioners in the restaurant patio with the enclosures, so customers can enjoy their meals covered from the enclosure while staying at comfortable temperatures. That way, your outdoor space remains usable no matter what, and the weather won't be a reason why you'll have to close off the space.
Besides extending the patio season, you can expand the customer seating in restaurants. You can accommodate even more customers as you have additional seating space available all year long.
Get all (or little) protection when needed.
Retractable glass restaurant patio enclosures offer so much flexibility.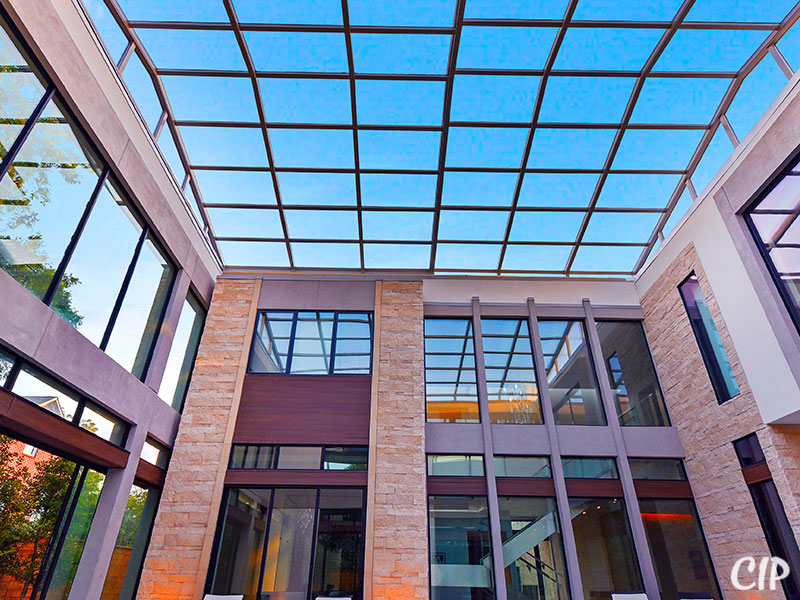 Is it a nice day outside with the sun shining just right and the breeze feeling great on the skin? Completely open the enclosure to allow that nice weather to entice diners to enjoy their time in the restaurant!
Is it raining hard or snowing? Then completely close the enclosure so diners will have the choice to dine indoors. They can enjoy their meals "outdoors" with outdoor views of the heavy rain or snow without risking their health or comfort.
What if it's a nice sunny day outside, but the sun is shining TOO bright? You can adjust for the customers and keep the enclosure partially open. That's just enough to let some of the lovely summer warmth and breeze in without exposing your diners to the extreme heat. Air ventilation is critical as it helps lessen the exposure of viruses, important aspect customers look for in restaurants!
You get the ultimate flexibility, and your diners can feel the comfort no matter what. Plus, if you invest in glass restaurant patio enclosures, these won't obstruct the views or make the space feel confining. It will be just as if your customers are completely outdoors and enjoying the open space.
Increase customer experience
Restaurant patio enclosures can deliver enhanced customer experiences as they get to enjoy the fresh air. Furthermore, they will feel closer to nature while still staying protected from the elements as they enjoy delicious meals.
Customers have the choice to enjoy the rain and warm summer sun without being exposed. As a result, they will continue choosing your business over others. After all, who wouldn't want to have a peaceful outdoor dining experience with proper protection and temperatures? 
Furthermore, you won't have to worry about any last-minute booking or staffing changes when the weather worsens. The outdoor space remains open and protected, so you're left with happier customers and staff who won't have to deal with sudden adjustments.
Improve the curb appeal
Restaurant enclosures won't only help expand the seating area, but they may also enhance your restaurant's curb appeal. In turn, this can attract even more passersby!
Your restaurant would feel cozier and more welcoming when you have an enclosure. This would have more customers coming in and going back in the future.
Furthermore, you can customize the enclosure according to your desired design, size, and shape. Restaurant owners can also have the enclosure include the business' logo and colors, going with the brand name. This would have your brand look even more attractive as it flows seamlessly with the rest of your restaurant's design.
Restaurant patio enclosures increase revenue
When you have an outdoor space comfortable for diners, no matter the weather, you get more seating space to accommodate even more diners. Furthermore, your customers feel satisfied as they have more dining options, which increases their customer experiences. You can rely on enclosures as a steady income generator with all those benefits mentioned above.
You get to bring in more customers who will surely return to the restaurant for the improved ambiance (and good food). Plus, the restaurant remains functional throughout the year, which helps increase your profits.
Sure, having an outdoor restaurant patio or expanding the restaurant's existing structure seems like a considerable investment. However, they can give back through a high return of investment for the long term. Furthermore, restaurant enclosures are a slightly more affordable option than building a new structure to accommodate more diners. Moreover, enclosures give diners another choice to dine indoors or al fresco, compared to a pricey renovation or indoor expansion that may not bring in as much return of investments.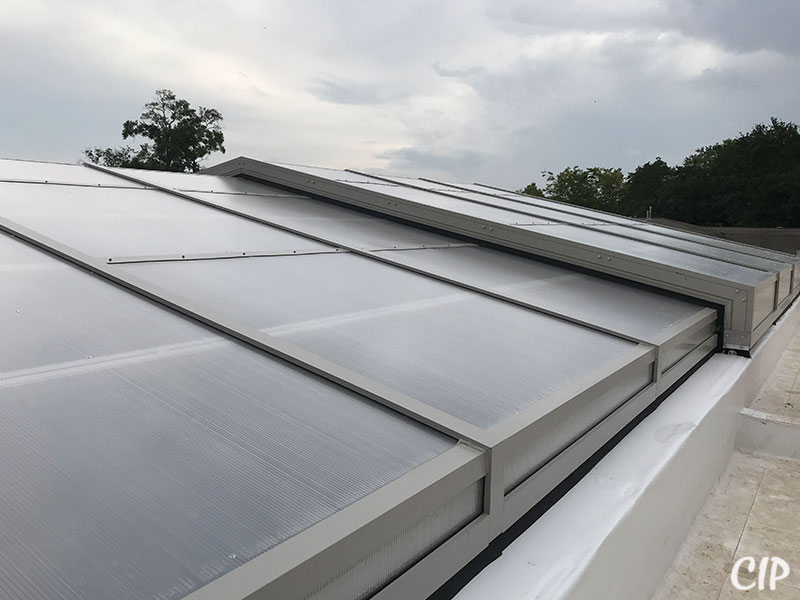 Plus, we design restaurant enclosures to last for the long run, so it pays off. At Covers In Play, our enclosures are made from structural aluminum framing ensure that it last. That way, you won't have to worry about too much maintenance or damage, even during the worst weather conditions.
Wrapping It Up
If you're looking for a less expensive way to expand your business and enhance customer experience, then restaurant patio enclosures are an excellent idea. Retractable restaurant enclosures, in particular, offer more versatility and flexibility to allow more customers to choose where they want to eat and enjoy their meals.
Here at Covers In Play, we provide patio enclosures and pool enclosures made for commercial and residential use. They are all made of robust, quality materials and construction to ensure you get to reap the benefits mentioned above. If you're interested in getting restaurant patio enclosures, contact us now, and let's get started with discussing your options.